Trevor Buchanan's family: the full statement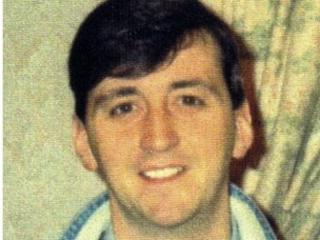 "We thank the Police Ombudsman and his staff for the comprehensive report into the original investigation, concerning the deaths of our dear brother Trevor Buchanan and Lesley Howell.
The people responsible for the cruel and carefully planned double murder and subsequent cover-up for almost two decades have been brought to justice.
The investigation in 1991 was in stark contrast to the professional, competent and meticulous police investigation which, earlier this year, led to the convictions.
The ombudsman's report makes it clear there was a catalogue of failings and errors in 1991 that led to a deeply flawed investigation that let down the families of both victims.
Trevor and Lesley were not afforded the type of thorough investigation they deserved. We are deeply saddened and disturbed by the failures of the investigation that contributed to the perpetrators evading justice for 20 years.
Our family was left to live with the legacy of suicide and associated issues, despite the fact that there were serious, clear and compelling concerns surrounding what happened in 1991. We were never alerted to those suspicions until the recent murder investigation began in January 2009.
This was totally unacceptable and it added to the immense distress already being suffered by the family.
We hope that lessons will be learned by the authorities, as we reflect at this time on the tragic loss of Trevor and Lesley, whose lives were so brutally cut short."