Lesley Howell's family: the full statement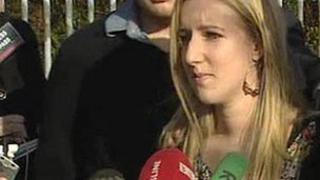 "As soon as I heard details of the murder investigation into the death of my mum and Trevor in 1991, despite any depth of knowledge in police matters, it became disturbingly obvious even to me, that there were huge failings in the original police investigation.
From the beginning, assumptions were made and therefore glaringly obvious evidence and information was ignored, quickly leading to the supposition that my mum and Trevor took their own lives.
There is such sadness and little comfort from this report.
However, it was important to the memory of my mum that it be carried out.
She and Trevor deserved more from the police and there is huge regret that it has taken this long for the truth to come out.
There have now been two murder convictions of the people responsible, despite there being no new physical evidence. Therefore in 1991, the truth could and should have been discovered and justice would not have been evaded for so long.
I have grown up every day without my mum. My brothers and I had to come to terms with the fact that our mum had left us and that we, her children were not enough for her to live for; her brother and extended family struggling with thoughts of could anything have been done to stop her.
This grief and knowledge was ongoing, and regardless of the length of time that passed there was no healing. To say that our lives would have been different, had the truth been discovered at the time, is an understatement.
Sadly, however, I acknowledge that even if the police had done their job in 1991, they are not the ones responsible for her death and my mum would still be gone."