Housebuilder GP Williams sees assets value collapse by 80%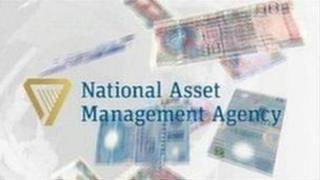 A Northern Ireland house building firm which was placed into administration by the Irish government's National Asset Management Agency (Nama) has seen the value of its assets collapse by 80%.
GP Williams, which built a series of upmarket developments in County Fermanagh, failed in October.
At that time it owed Nama just over £35m.
A Statement of Affairs filed by the firm's directors now values its assets at just over £7m.
Those assets consist of more than 20 sites and partially-built developments in Fermanagh and north Down.
Nama was set up by the Irish government in an attempt to save the country's ailing banking system.
It bought property loans which were made by Dublin-based banks.
The loans were purchased at a discount to their original value - known as a haircut.
It is not clear what the size of the haircut was on the GP Williams loans and thus how much - if anything - Nama stands to lose due to the firm's collapse.
GP Williams smaller creditors are set to lose a total of £155,000.
Most of that money was owed to small businesses in Fermanagh, including an architects' firm which stands to lose £98,000.