20 jobs to go at HSBC bank in Belfast's Donegall Square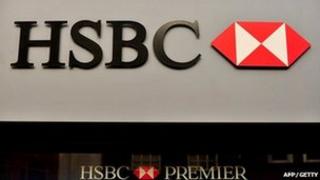 Twenty banking jobs are set to go after HSBC announced it will close a branch in Belfast and move its regional management function to England.
The Donegall Square branch will close in April, although the bank has another city centre branch on Royal Avenue.
HSBC also has branches in Omagh, Coleraine and Derry.
The bank's regional office will be integrated into a new regional office covering the north of England.
Last year, HSBC announced it would open five new branches in Northern Ireland but those plans are now on hold.
An HSBC spokesman said: "Around 20 jobs will be at risk - we are working with the individuals concerned to try and help them find alternative roles."
HSBC is one of the UK's biggest banks. In the first six months of this year it made global pre-tax profits of $11.5bn (£7bn).