Boy accused of sex offences faces 32 new charges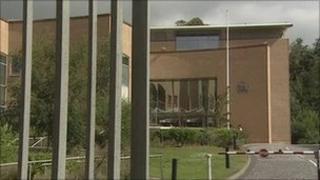 A 14-year-old boy presently being held in custody on 15 charges, including sexually assaulting children, now faces an additional 32 similar charges.
All of the original offences involve male victims and some are alleged to have been committed when the accused was aged 12.
The boy, who cannot be identified, faces a number of counts of sexual contact with children in 2009 and 2010.
Some of the new charges date back to 2007 and up to August of this year.
They include 13 counts of sexually assaulting a child; four counts of attempted sexual assault of a child; three counts each of making threats to kill, inciting a child to engage in sexual activity and assault causing actual bodily harm.
In the new charges, it is alleged that on 28 July the accused approached a witness and asked him: "Who is all making statements?" whilst cracking his knuckles.
Then on 15 August the accused is said to have attempted to intimidate another of the witnesses in the case by drawing a finger across his throat, an action viewed as attempting to obstruct an investigation.
The additional charges mean there are now a total of 10 alleged victims - all of whom are male children.
Other charges the teenager was already facing included making threats to kill, unlawfully imprisoning a child, three counts of assault causing actual bodily harm, and being in possession of a lighter as an offensive weapon.
He appeared at Dungannon Magistrates Court over those offences in September, when District Judge John Meehan said bail was not an option as the risk of reoffending was too high.
At Tuesday's sitting of Dungannon Youth Court, Judge Meehan remanded the accused in continuing custody and the case will be mentioned again on 20 December.