'No reason' for soldier shooting of Daniel Hegarty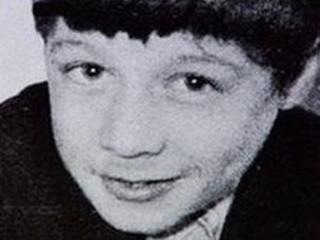 The inquest into the death of Londonderry teenager Daniel Hegarty in 1972 has heard evidence from his cousin, who was shot on the same day.
Fifteen-year-old Daniel was shot twice in the head by a soldier during Operation Motorman in Derry on 31 July.
On the third day of the inquest, his cousin, Christopher Hegarty, told the coroner John Leckey he could think of no reason why they were fired at.
Christopher Hegarty still has a scar on his head from where he was shot.
He told the coroners' court, stting at Bishop Street Courthouse in Derry, that the nerves on his left hand are still affected as a result of the injury.
The court heard that a Royal Scots Regiment soldier fired three shots from a general purpose machine-gun.
Mr Hegarty, who was 17 at the time, said that he, Daniel and his brother, Thomas Hegarty, walked past an armed soldier in a doorway in Creggan Heights in the early hours of Operation Motorman.
He said the three of them were frightened and walked away from the soldier. He said the soldier did not shout at them and none of the three were carrying anything.
Mr Hegarty said that when they were about 12 yards away, the soldier opened fire. The three of them hit the ground and he believes he passed out for about a minute.
When he came to, his head was bleeding. He said he put his arm around his cousin Daniel, who was lying face up on the footpath beside him.
He said: "I then pulled Daniel towards me. He was not moving. I just knew he was dead."
Mr Hegarty said after the shooting no soldier spoke to them nor did they approach them. He said his brother Thomas helped him up and shouted to a neighbour for help.
He told the court he then passed out again and woke up later in Altnagelvin Hospital where he stayed for four or five days. He said he knew of no reason why he and his cousin were shot.
The inquest continues.