Arkinson inquest delay criticised by judge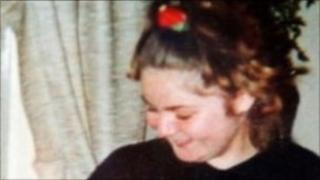 A High Court judge has criticised the delay to an inquest into the death of missing schoolgirl Arlene Arkinson.
The 15-year-old from Castlederg disappeared after attending a disco in Buncrana, County Donegal, in 1994.
An inquest was ordered in 2007, but has yet to start.
Mr Justice Treacy dismissed a legal bid to stop it by a convicted child-killer acquitted of murdering Arlene. He then urged the senior coroner to ensure no further delay.
He said there had been "unconscionable delay which has bedevilled the present proceedings".
Robert Howard was acquitted of Arlene's murder in 2005. His legal team said the inquest would be used to attempt to undermine that verdict.
Howard, 67, who had lived near her home, was already serving life for raping and killing 14-year-old Hanna Williams from Deptford, south London.
Her body was found in a cement works in Northfleet, Kent, in March 2002.
Justice delayed
On Wednesday, the judge said that coroners who ensure they respect the rights of people such as Howard must be equally careful with those of the next of kin.
"The old adage that 'justice delayed is justice denied' is nowhere more appropriate than in the Coroner's Court which often represents a family's last chance to achieve an outcome that offers closure to a most painful episode in their lives," said Mr Justice Treacy.
"In the present case I am not satisfied that everything possible was done to secure a prompt outcome to the inquest proceedings.
"It is concerning that four years have now elapsed since this inquest was first announced and no substantive progress has yet been made in that inquest hearing."