Child killer Robert Black to be sentenced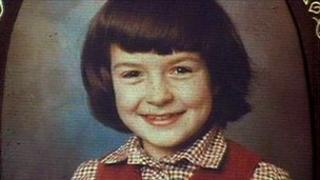 Child serial killer Robert Black is to be sentenced for kidnapping and murdering schoolgirl Jennifer Cardy later.
In October, 64-year-old Black, was found guilty of snatching Jennifer as she cycled to a friend's house in Ballinderry, County Antrim in 1981.
Jennifer was nine-years-old when she disappeared.
Black, originally from Grangemouth in Scotland, is serving life in prison for the murders of three other children.
In August 1981, Black was working as a delivery driver for a London-based poster company.
The prosecution said this role brought him to the Lisburn area on 12 August, the day Jennifer went missing.
Black was automatically given another life sentence when he was convicted of killing Jennifer, but the judge will set a minimum tariff on Thursday.