Masked gang rob family in Derry house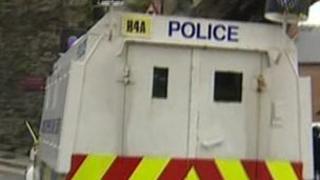 Four masked men have stolen cash and a car after breaking into a house in Londonderry.
The robbers entered the house at Sandale Park between 18:30 and 18:45 GMT on Wednesday and demanded money and the keys to the two family cars.
Two adults and a baby were in the house at the time. The car that was stolen was later found burnt out in Donegal.
No-one was injured during the burglary, but the victims were left badly shaken.
Police have appealed for information.