Repossessed properties sell for £1.2m at Belfast auction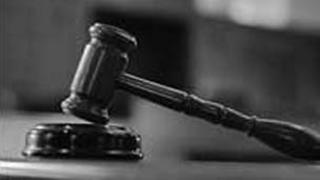 An auction of properties mainly repossessed by banks has raised £1.2m.
The sale, which was run by Belfast firm Osborne King, sold a variety of commercial and residential premises across Northern Ireland.
Auctions are becoming one of the main ways for banks to sell properties they have repossessed during the crash.
Wilsons Auctions and Belfast City Auctions have held sales while major Belfast firm BTW is also planning an auction.
The most valuable lot sold on Thursday was a seven-acre development site in Irvinestown which went for £175,000.
Fourteen acres of farm land and agricultural buildings near Lisburn sold for £131,000, which was £56,000 above the reserve price.
A partially-built apartment development in Cloughmills was sold before the auction for £16,000 - its reserve price was £5,000.
Four lots were withdrawn after failing to reach the reserve price - two offices in north Belfast, a pub in Castlewellan and offices in Carrickfergus.
Some of these lots are likely to be sold following negotiations.
Another lot in Ballymoney was withdrawn before the auction but is likely to be offered at the next sale in March.