First atlas tracks cancer rates across Ireland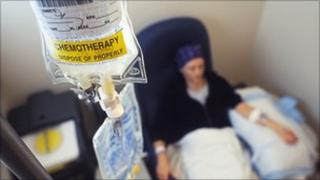 People in Northern Ireland face a greater risk of developing lung cancer than those living in the Republic of Ireland.
But they are at lower risk of developing skin cancer, according to the first All-Ireland Cancer Atlas.
It analyses 18 types of cancer across the island of Ireland over 12 years.
Its authors hope that the information will provide vital clues as to why people living in certain places face higher-than-average cancer risks.
Dr Anna Gavin, director of the Northern Ireland Cancer Registry, said: "We found that there are higher levels of melanoma and skin cancer in the Republic than in Northern Ireland. The patterns are particularly around the coast and more so in southern than in Northern Ireland.
"There is more lung cancer in Northern Ireland than in the south which probably reflects our historically higher levels of tobacco use."
Dr Gavin said mapping the incidence of cancer geographically in Ireland was hugely important in the quest to understand factors that increase cancer rates and also to provide appropriate treatment and cancer services.
"The launch of the first All-Ireland Cancer Atlas will enable us to further identify different contributing factors to cancer in Ireland," Dr Gavin said.
Risks double
The atlas is a collaborative publication by the Northern Ireland Cancer Registry at Queen's University Belfast and the National Cancer Registry in Cork.
It shows major variations, sometimes more than two-fold, in the risk of several cancers.
Cancers which were significantly higher for both sexes in the Republic of Ireland were cancers of the skin, pancreas, bladder and brain/central nervous system, as well as leukaemia.
For men, the risk of prostate cancer was higher in the Republic of Ireland and for women, cancer of the oesophagus and cervix were higher. Lung cancer, however, was higher in Northern Ireland compared with the Republic.
For women in Northern Ireland the risk of developing cancer of the uterus, head and neck, as well as Non-Hodgkin's lymphoma was higher.
The atlas also found that some cancers were more common in areas of higher unemployment and/or lower levels of degree attainment across the island. These include lung, stomach, head and neck and cervical cancers.
The risk of diagnosis of prostate cancer was 29% lower in Northern Ireland. Men in areas with the highest educational attainment faced the highest risk.