Crime down in Northern Ireland but robberies increase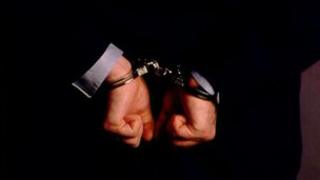 There has been a decrease in the number of crimes reported in Northern Ireland, according to a new survey.
But the Northern Ireland Crime Survey does reveal that there has been an increase in the number of household burglaries over the last year.
The Department of Justice published the crime figures on Friday.
It is the lowest level of crime recorded in Northern Ireland since the means of measuring it changed in 1999.
The survey also showed that one in 10 people have been the victim of at least one crime in the last 12 months.
And the crime survey found that young men aged 16 to 24 are more at risk of violent crime than any other group.
As well as there being a significant increase in the number of domestic burglaries - up from 1.6% to 2.2% - it is also the crime with the highest reporting rate.
When compared with similar studies, the findings show that the risk of crime remains lower in Northern Ireland than the rest of the UK.