Pensioner faces 'touching' charge in Derry court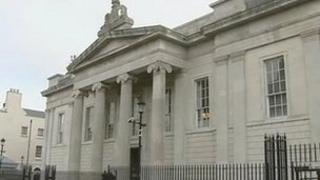 A pensioner has appeared in court in Londonderry charged with intentionally touching a girl under the age of 13.
The 77-year-old defendant, who cannot be named for legal reasons, is alleged to have committed two offences between 6 September and 21 September 2010.
When asked if he had anything to say in reply to the charges, the defendant replied "not at this stage".
He was released on bail of £500 and ordered to appear for his arraignment before the Crown Court on 6 January.