Police attacked after Newtownabbey cannabis find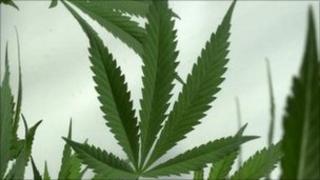 Police have been attacked after uncovering a cannabis factory in Newtownabbey.
About 80 cannabis plants and cultivating equipment were discovered in the search at Ballyvessey Court on Thursday.
A police vehicle was damaged at the scene after youths threw stones and other missiles at officers.
No arrests were reported as a result of the cannabis find or the subsequent attacks on police.