Solicitor and wife told to repay Bank of Ireland 70m euros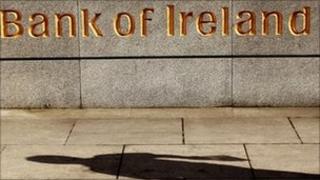 The Commercial Court in Dublin has ordered a high-profile solicitor and his wife to repay loans of more than 70m euros (£59.8m) to the Bank of Ireland.
Brian O'Donnell, whose firm was appointed by Nama to its panel of potential legal advisers, and his wife, psychiatrist Mary Pat O'Donnell, had reached a settlement with the bank in March this year.
However, the Commercial Court was told on Monday morning that the terms of the settlement had been breached.
Payments that were due to have been made under the terms of the settlement had not been.
Mr Justice Peter Kelly granted judgment against Mr O'Donnell and his wife for the sum of 71.5m euros.
Mr Justice Kelly said he had received a letter from Mr O'Donnell's solicitor's company saying the firm of solicitors who had previously been dealing with the matters no longer acted for them due to an alleged conflict of interest with Bank of Ireland.
The judge said it seemed extraordinary that this allegation would be made on the day the matter came before the court.
Mr O'Donnell described himself on his website as "one of Ireland's leading corporate lawyers".
His firm was one of 64 appointed by Nama to its panel of legal firms for potential due diligence work.
However, his firm never received any such work from Nama and the agency is not carrying out any further due diligence work.