Power NI profits fall by over £2m from previous year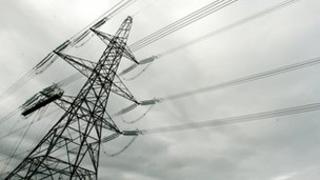 Northern Ireland's biggest domestic electricity supplier has reported a fall in turnover and profits as a result of new competition.
Power NI, formerly NIE Energy, made a pre-tax profit of £19m on turnover of £539.5m in the year to March 2011.
In 2010 pre-tax profit was £21.2m on turnover of £596.8m.
Airtricity entered the market in 2010, which reduced Power NI's residential market share from 100% to 97%.
The firm's market share among business customers also decreased from 24% to 19% over the year.
Power NI is a regulated business, meaning the Utility Regulator decides how much profit the firm is allowed to make.
As well as selling electricity to consumers, Power NI also has a power procurement business which makes wholesale purchases from power stations and sells into the Irish single electricity market.
Together the two businesses made pre-tax profits of £36.6m on turnover of £826.5m. In 2010 the profit was £15.3m on turnover of £917.6m.
The big difference in profits reflects the way the electricity market is regulated.
Profits limits are agreed between the regulator and the company years in advance.
If the firm makes more than agreed in one year it has to give back to consumers via lower charges.
However, if it makes less than agreed in one year it can make up the difference the following year through higher charges.