Croome admits causing death of cyclist McCall by careless driving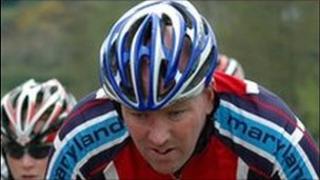 A Liverpool businessman has pleaded guilty to causing the death of a top Irish cyclist by careless driving.
Michael Croome, 28, had been charged with causing death by dangerous driving.
But on Tuesday, he admitted to the lesser charge.
David McCall, 46, was fatally injured as he raced on the Belfast Road at Nutts Corner in August 2008. He was hit by a car driven by Mr Croome who was on his way to catch a flight.
On Monday, the prosecution said that Mr McCall had swerved to avoid a dog before the accident happened and that the defendant had been driving too fast and too close to the cyclists.
Mr McCall, who was a Commonwealth Games medallist, worked as a civil servant and also jointly ran Sportactive, which organises cycling and walking holidays.
Mr Croome will be sentenced next month.