Customs officers dismantle County Armagh fuel laundering plant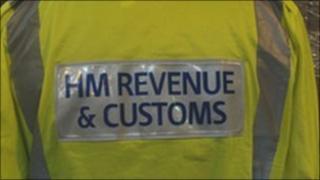 More than 1,000 litres of illicit fuel has been discovered by HM Revenue and Customs officers in County Armagh.
A fuel-laundering plant in a shed on waste ground in the Dromintee area was also dismantled by officers.
The plant was said to be capable of producing 7.8m litres of fuel a year with a loss of £5m in revenue.
A quantity of bleaching earth, used during the laundering process, tanks, pumps and a vehicle were recovered during the operation.
The find was made by customs and police officers.
Graeme Anderson, HMRC assistant director of specialist investigations, said: "Every illegal laundering operation has significant environmental and safety issues.
"These operations typically generate tonnes of toxic waste, which is often dumped in the countryside resulting in taxpayers and local ratepayers having to pay for the clean-up and disposal costs.
"On this occasion, no waste was recovered from the laundering site, which is a major cause for concern and that is why I would urge anyone with information to contact our free telephone hotline 0800 59 5000 and let us know of any fuel misuse or suspicious activities in their area."