Young offenders schemes get Big Lottery Fund grants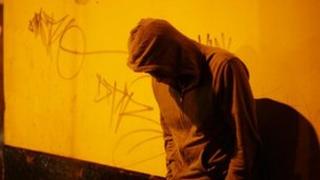 Projects to help reduce the number of young offenders in Northern Ireland are sharing Big Lottery Fund grants.
NIACRO is getting £499,950 to work with young people at risk of involvment in crime and those leaving custody.
Mindwise New Vision gets £488,683 for the UK's first project working with young people released from police custody to appear in court later.
Opportunity Youth will use £500,000 to work with young offenders when they leave custody.
The organisations are part of a £3.8m grants roll-out to nine projects across Northern Ireland from the Big Lottery Fund's Reaching Out: Empowering Young People programme, which supports young people at risk, including those who have left education, are involved in crime or are in care.
Opportunity Youth has been awarded £500,000 to provide support to young people aged 15-21 in greater Belfast and Londonderry in preparation for and when they leave custody to help prevent them from reoffending.
Young people will be matched with an Opportunity Youth case worker who will work with them to develop a plan to help them achieve their goals and aspirations.
They will hold mentoring sessions where the young person can talk about their issues and feelings, help the young person find accommodation, encourage them to get involved in community activities and help them get involved in education and find employment.
Frank Hewitt, Big Lottery Fund NI chair, said: "I am delighted that we are announcing these grants awarded through our £20 million Empowering Young People programme to support the most vulnerable and isolated young people in our society.
"The grants announced today are supporting a range of vital projects to improve the lives of the most at risk young people in our society including young people at risk of crime, anti-social behaviour and offending, vulnerable young people in care and young people who are not involved in education."