Jury in ex-priest James Donaghy trial sent home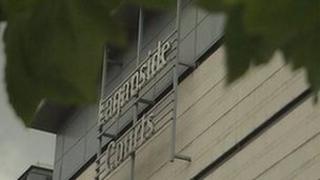 The jury in the case of a former priest accused of molesting three men have been sent home, but will return on Wednesday to continue deliberations.
James Donaghy, 53, from Lady Wallace Drive in Lisburn, denies a total of 26 sex abuse charges.
The Belfast Crown Court jury had been deliberating for three and a quarter hours before trial Judge Patrick Lynch QC released them for the day.
Each of the three alleged victims gave evidence during the trial.
The offences allegedly took place between June 1983 and December 2000.
Earlier on Tuesday, Judge Patrick Lynch "charged" the jury, telling them not to approach the allegations as a "job lot", but rather to look at each individual charge and the evidence relating to it.
He told them that while they may not be satisfied on the evidence of one witness or another, "you are entitled to take into account in the overall considerations the fact that other complainants have made similar complaints about the accused".
The jury's first duty, the judge reminded them, was to come to unanimous verdicts adding that although there may come a time when he could accept majority verdicts, "if that time comes I will bring you back to court and give further directions".
Mr Donaghy was released on bail until Wednesday.