More losses for Belfast property investment firm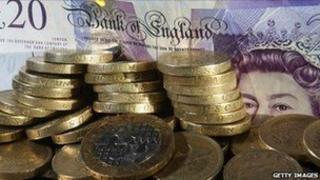 A property investment firm set up by four KPMG partners in Belfast has had another tough year, losing a further £680,000.
Losses at JEAP Ltd were over £3.5m, according to the firm's 2011 accounts.
Jon D'Arcy, Eamonn Donaghy, Arthur O'Brien and Paul Hollway founded the firm in 2005 to invest in property on both sides of the Irish border.
However the business has been badly affected by the island-wide property crash.
A note in the accounts states that the financial statements had been prepared on a going concern basis despite the firm's net liability position.
It added that the company had refinanced its bank borrowing with short-term loans which are repayable within one year.
The directors said they expect that the loans will be extended beyond that period.
Among the property firms they invested in was one controlled by the now bankrupt developer Mervyn McAlister.
The McAlister firm, Killea Developments, was supposed to build a housing estate in County Donegal but the project stalled.
Another of their investments concerned the Duleek Limited Partnership which was connected to a major property firm in the Republic which has now collapsed.
JEAP's £400,000 investment in that firm has been entirely written off.