Health service treated as garage repair shop: Poots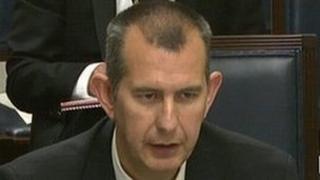 Some people in Northern Ireland are treating the health service as a "garage repair shop," Health Minister Edwin Poots has said.
Mr Poots told the health committee he believed there was "enough money in the system to deal with people's needs, but not their abuse".
He said 25% of those who called ambulances, "should not have".
"Then we have the others who eat themselves, drink themselves or smoke themselves into bad health," he said.
Mr Poots was addressing the committee on the major health and social care review which he brought to the assembly on Tuesday.