Chris Murphy sentenced over Conor McCusker killing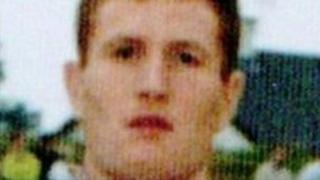 A Cookstown man has been sentenced to 33 months imprisonment for manslaughter.
At the start of his retrial last month, 23-year-old Chris Murphy, from Tullagh Drive, pleaded guilty to unlawfully killing Conor McCusker.
The 31-year-old died in hospital from head injuries he suffered in a fight outside a bar in Cookstown in 2009.
A jury was unable to reach a verdict in Murphy's first trial.