Woman is raped at Strand Road, Derry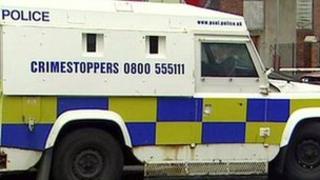 A woman has been raped in Londonderry.
The police said they believe a young woman was assaulted by a man in an alley in the Aberfoyle area between 01:30 GMT and 01:45 GMT on Thursday.
Her attacker is described as about 6ft 3in to 6ft 4in tall, of heavy build, with long brown hair and speaking with a Donegal accent.
It is the third rape in Derry in two months. In November, an 18-year-old woman was attacked in Templegrove, and a teenage girl was assaulted near Northland Road.
Marie Brown from Foyle Women's Aid said she was concerned rapists were not being caught.
"I'm not aware of any convictions against rapists, and I'm quite worried about what is happening locally.
"There is also a victim apathy about coming forward because you may not be listened to."
But Superintendent Brian Hanna said the PSNI's conviction record for rape has improved.
"We are improving our performance around clearance rates.
"Currently we're between 24 and 25%, which is an improvement of seven percentage points compared to this time last year.
"We're also seeking to improve our performance around the investigation of rape offences," he said.