Five-year-old killed in south Belfast road accident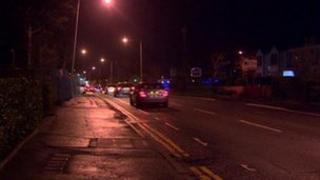 A five year-old boy has died in a road accident in south Belfast.
It happened on the Upper Lisburn Road at about 15:30 GMT on Monday.
Police have said the child died "following a collision with a car on private property". The child's name has not been released and there are no further details at present.
South Belfast MLA Conal McDevitt has described the accident as "devastating".
"On behalf of the SDLP, I would like to express our sincere sympathy to the family of the little boy who must be going through hell right now," he said.
"There is a great deal of sadness among the community in south Belfast following, what appears to be, a tragic accident."