Consumer council to 'write off' over-payments and freeze salaries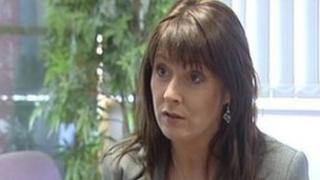 The Consumer Council has decided to 'write off' outstanding irregular payments and instead freeze relevant staff salaries.
In March, the council announced that an independent audit had found it had overpaid 29 members of staff.
The figure amounted to £274,000 over the past six years.
Antoinette McKeown, Consumer Council chief executive, said "relevant staff salaries will be frozen until they reach the correct salary point".
She said the action, which had been agreed with the Department of Enterprise, was "the most appropriate corrective action".
"When we first alerted NI consumers to this issue earlier in the year we made a commitment to address it and to inform consumers as soon as there was an outcome," she said.
Ms McKeown apologised for the mistake and said the council remained "totally focused on managing public money effectively".
"The Consumer Council would like to acknowledge once again to consumers that this situation should not have happened and provide the fullest assurances that it will not happen again," she added.