Manslaughter charge following Portrush death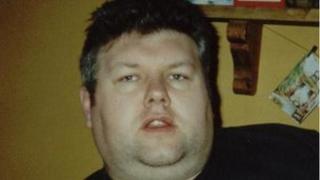 A 34-year-old man has been charged with manslaughter following the death of a man in Portrush on Saturday.
Colin McLeister, 48, from Coleraine, died at the Playhouse entertainment complex after falling down stairs.
Police investigating the death, and an altercation on the first floor of the venue at 00:50 GMT, arrested the man on Saturday.
He is due to appear at Ballymena Magistrates' Court on Tuesday.
A post mortem was carried out on Mr McLeister's body on Sunday.