Woman raped after accepting lift in Newry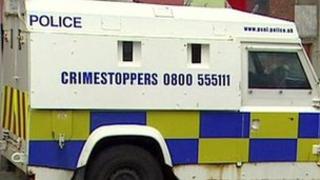 Two men have been arrested after a woman was allegedly raped in Newry at the weekend.
Police said the 23-year-old woman accepted a lift from two men in a dark-coloured, four-door car at Sugar Island at about 01:30 GMT on Sunday.
The car was driven around Newry for about an hour before stopping in the North Street/Lindsay Walk area.
The woman was allegedly raped during this time. Two men aged 20 and 21 were arrested, then released on police bail.
The car was driven through Sugar Island, around the one-way system and stopped on Talbot Street and Stream Street during the incident.
Police are working to establish the exact details and are asking anyone who saw a dark-coloured car driving around those areas at the time to contact them.
Detectives at the Rape Crime Unit can be contacted on 0845 600 8000 or information can be provided through Crimestoppers on 0800 555 111.