Judge refuses Liam Adams bail bid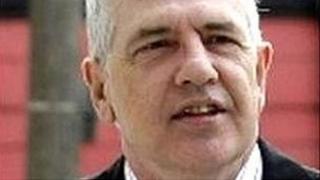 The brother of Sinn Fein president Gerry Adams has been refused bail in Belfast Crown Court.
Liam Adams, 56, faces 18 charges of alleged rape and indecent assault against his daughter, Aine Tyrrell, who has waived her right to anonymity in the case.
Judge Tom Burgess said his main reason for refusing bail was the risk that Mr Adams might flee the jurisdiction.
Mr Adams denies all of the charges against him.