Sean Garland extradition bid over 'Super Dollars' dismissed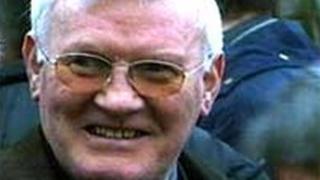 The High Court In Dublin has dismissed an application to extradite a former Worker's Party president to the US over a counterfeit money operation.
Authorities in America had sought the extradition of 76-year-old Sean Garland of Navan, County Meath.
They wanted him to face charges relating to the production of high-quality counterfeit US dollars.
The so-called 'Super Dollar' operation was allegedly carried out with the help of the government of North Korea.
In a brief hearing this morning, Mr Justice John Edwards said that the court was not disposed to grant the application and will give its reasons for doing so on 13 January.
A spokesman for Mr Garland said he was extremely relieved and delighted by the ruling.
Mr Garland is a veteran republican and socialist activist.
He was a key figure in the Official Republican movement after its split with Sinn Fein/Provisional IRA in 1969.
He was arrested in connection with counterfeiting in Belfast in 2005 where he was attending a Workers Party conference.
He returned to the Republic of Ireland after he was released on bail and was arrested in Dublin in 2009.