Tom Elliott rejects Tory plan to disband UUP as 'betrayal'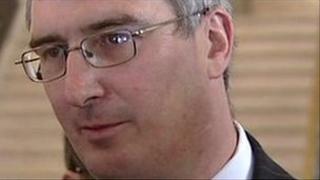 The Ulster Unionist leader Tom Elliott has said that accepting the Tory suggestion that his party disband would have been a betrayal of its voters and led to further splits.
He has written to the Conservative Party chairman Lord Feldman formally rejecting the idea.
It follows a meeting of his party officers.
In his letter, Mr Elliott said he understood the rationale for disbanding the NI Conservatives.
He said they were an electoral non-entity.
Mr Elliott added that his party was as committed as ever to promoting a brand of "non-sectarian centre-right pan United Kingdom unionism".
Last month, Lord Feldman wrote to the Ulster Unionists suggesting they disband to be replaced by a Conservative-led party like those in Scotland and Wales.
At the time, Mr Elliott said there was no question of his party being dissolved.
The two parties formed an electoral alliance and fielded joint candidates in the general election in Northern Ireland, but failed to gain a single MP.