Quinn healthcare has completed talks with Swiss Re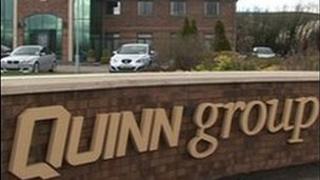 Quinn Healthcare has successfully completed talks on the sale of the health insurance company to Swiss Re, it has confirmed in a statement.
Swiss Re is one of the world's largest reinsurers.
Quinn Healthcare said the deal secures the current employment of 334 people in Cork.
It also said it reinforces competition in the market.
The company said its independence would be further confirmed following the successful bid by senior management, which was enabled by Swiss Re as underwriter.
Managing director of Quinn Healthcare Donal Clancy said: "This is great news for our members and the Quinn Healthcare team alike."
Bruce Hodkinson, chief executive of Swiss Re said: "With our global stature and experience in life and health insurance we see this as an excellent fit with our business."