Wife requests England burial for Sligo carbon monoxide deaths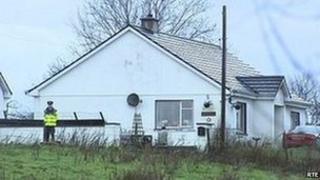 The funerals of a father and two children who died in their home in Moygara, County Sligo will take place in Manchester in the new year.
Post mortem examinations on Monday revealed that 50-year-old Trevor Wallwork, his daughter Kim, 12, and son Harry, 9, died on Sunday night as a result of carbon monoxide inhalation.
Mr Wallwork's wife, Sue, is currently ill in hospital.
It is her wish that the three are buried together in England.
The family came from Manchester to Sligo about six years ago.
Dates have not yet been finalised but it is understood that it will be January before the funerals take place.