What a difference a year makes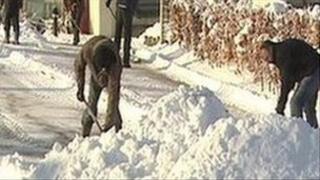 On this day a year ago, shoppers were wrapping up in winter coats, scarves, hats and gloves to face the elements in order to tackle the high street in search of a Boxing Day bargain.
After all, it was winter and the forecast was for wintry showers with temperatures of just 2C.
Fast forward a year and the scene could not be more different. On Christmas Day Northern Ireland broke its record for the mildest 25 December on record.
Murlough in County Down registered a very mild 14.3C at around lunchtime, eight degrees above the average for the time of year and around twenty degrees above what it was at around lunchtime on Christmas Day 2010.
The record originally stood at 13C and was set more than a century ago in 1910.
As a result, sales shoppers can probably leave the winter woollies at home on Boxing Day as temperatures are expected to reach a very mild 13C in many places across Northern Ireland.
So, while December 2010 is remembered for its record breaking low temperature (-18.7C), December 2011 will be remembered for its record breaking mild temperature (14.3C).