Domestic violence legal aid scheme to stay - David Ford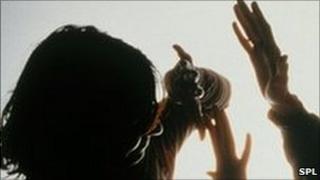 A scheme allowing victims of domestic violence to access legal aid quickly will be made permanent, Justice Minister David Ford has confirmed.
Interim arrangements put in place last year made it easier for victims of domestic violence to go to court and obtain non-molestation orders.
Mr Ford has said they will operate on a permanent basis from the beginning of the new year.
He said the impact of the changes had been significant.
"Under the new arrangements, over 100 victims of domestic violence who would have previously found it difficult to apply for non-molestation orders, have been able to get the protection from the courts they need for themselves and their families," Mr Ford said.
"Over the past year I have met with many organisations that support victims of domestic violence and all have lobbied for a continuation of the arrangements.
"I know that they will welcome this announcement."