Teen critical after Belfast road accident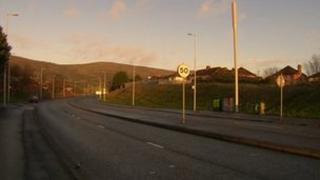 A teenager remains in a critical condition following a road accident in west Belfast at the weekend.
The 18-year-old was taken to hospital with serious injuries after being knocked down on the Monagh bypass.
The incident occurred at about 02:15 GMT on Sunday.
Police have appealed for witnesses, or anyone with information about the incident, to contact them.