Row over college merger 'support'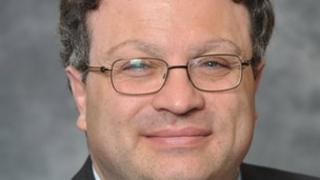 The employment and learning minister has been accused of misleading MLAs over the proposed merger of Stranmillis college with Queen's University.
Jim Allister, TUV, suggested Stephen Farry had misrepresented the level of staff support.
However, Mr Farry objected to what he described as "unparliamentary language" and called on Mr Allister to withdraw the comment.
The comments were made during an assembly committee meeting on Thursday.
Mr Allister said the minister had told the house that the merger had the support of two staff unions which, he said, actually had objected to the proposed changes in their responses to a consultation paper.
But Mr Farry said his understanding was that there was "a groundswell of support" for the merger.
The SDLP's Pat Ramsey said he was concerned that the minister might be deploying "social engineering" to achieve his aims regarding both Stranmillis and St Mary's University College, the Belfast-based Catholic teacher training college.
In response to a question from the DUP's Sammy Douglas, Mr Farry conceded that the merger could not go ahead without the support of the assembly.