Bookies chain Sean Graham announces profit for 2011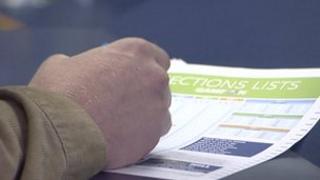 Sean Graham, the Belfast-based bookies chain, has reported a return to profit in its annual accounts for 2011.
In the year to March, the firm made a pre-tax profit of £737,000, on turnover of £5.8m.
The business showed a substantial increase in turnover which had been £4.9m in 2010.
In 2010 the firm lost almost £4m, mainly as the result of writing off loans made to two related companies.
Those firms were Fernheath Developments and AD Enterprises (NI), both involved in property development.
Sean Graham employs 134 people at its shops and on-course betting pitches as well as in online and phone betting.
It was one of the largest locally-owned betting firms.
The biggest bookie's firm in Northern Ireland is Northwest Bookmakers which is owned by Ladbrokes.
In 2010 it had profits of £6.4m on turnover of £265m.