Petrol bomb thrown at house in north Belfast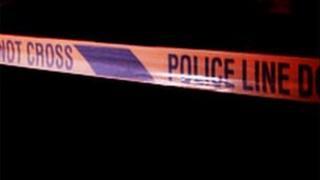 Police are investigating a petrol bomb attack at a house in north Belfast.
The device was thrown at the rear of a house in Jamaica Street in Ardoyne at around 21:45 GMT on Thursday.
The petrol bomb exploded, but parts of the device have been taken away for further forensic examination.
Police have appealed for anyone with information about the incident to contact them.
Local politicians condemned the attack.
The SDLP councillor for the area Nichola Mallon said it was a dangerous and reckless act.
"It is miraculous that no one has been physically hurt," she said.
"Nevertheless this does not demean the seriousness of this act or the angst that it has caused to people living here.
"Those responsible for this violent intimidation need to realise that their destructive actions are wrong and they must stop.
"I strongly appeal to anyone with information on this incident to pass it onto the police urgently."