Armed robbery at County Down post office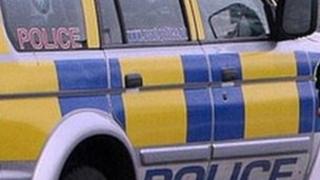 Police are investigating an armed robbery at a post office in County Down.
Two masked men with suspected handguns entered the premises at Comber Road, Balloo at around 20:35 GMT on Thursday.
It is believed that cash and a money box containing a sum of money were taken during the robbery. No members of the public were in the premises at the time.
Police are appealing for anyone with information to contact them.