Man is jailed over Newry beating murder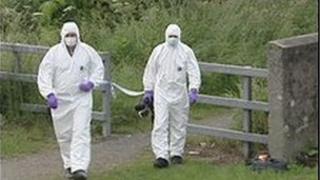 A man has been told he must serve at least 11 years in prison for kicking to death a Polish man in Newry.
Adrian Cunningham, 20, from Lisgullion Park had admitted the murder of 40-year-old Marek Muszynski.
Mr Muszynski was killed at Upper Edward Street in the city in July 2009.
Judge David McFarland said he he was taking into account Cunningham's guilty plea, co-operation and other mitigating factors to determine the minimum term.
He said he had received a moving victim impact statement from Mr Muszynski's parents.
"The death of their son has impacted on them in a manner that has been translated from their native Polish as 'closing ourselves off', a retreat from family, friends and society generally, as they struggle to cope with the enormity of their loss and the manner of their son's death," he said.
"Mr Muszynski was a visitor to this county, trying to better himself in a new country, dying alone, by being kicked to death in an alley in Newry in the early hours of the morning," the judge said.