Man injured in cashbox robbery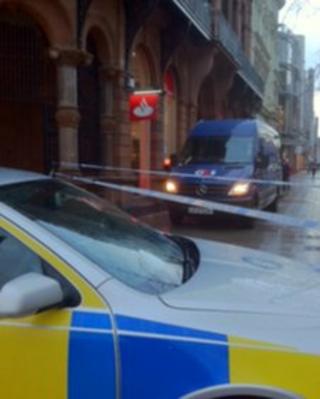 A man has been struck with a crowbar during a robbery in Belfast on Monday.
At about 06:00 BST, two men approached a member of staff of a cash in transit company outside Santander Bank on Royal Avenue.
One of the men was armed with a gun, the other a crowbar.
After hitting the staff member, the men made off with a cashbox in the direction of Castlecourt. Police said the victim was not badly injured and have appealed for information.