Police investigate Armed robbery at Newtownabbey store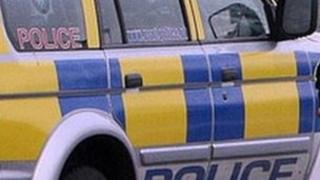 Police are investigating an armed robbery at a computer store in Newtownabbey.
An employee was approached by two masked men while unlocking the store on Longwood Road at 07:30 GMT on Monday.
He was forced to hand over money from the safe. The robbers tied him to a chair before they made their escape, but he managed to sound the alarm a short time later.
Police are keen to hear from anyone with information about the crime.