House prices set to continue to fall, RICS survey says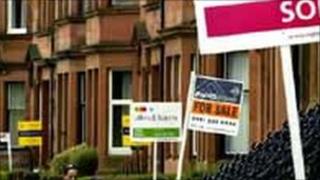 Northern Ireland house prices are expected to continue to fall in the first three months of 2012, according to the Royal Institution of Chartered Surveyors (RICS).
The property downturn is now into its sixth consecutive year.
The survey first reported a negative price balance in August 2007.
Tom McClelland, RICS, said Europe's financial difficulties and public spending cuts could have an impact on the NI market.
"I expect the Northern Ireland housing market to continue to experience large variation with some geographical areas and property types having significantly different experiences," he said.
"I would also expect that those who price their houses in line with the realities of the market will continue to achieve sales.
"Recent auction results, for instance, show relatively low selling prices but relatively bullish activity."