Woman beaten unconscious in west Belfast over cigarette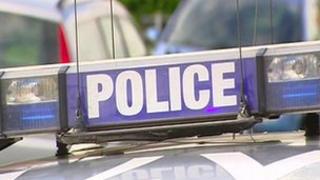 A woman has been beaten unconscious by a group of people in the Poleglass area of west Belfast.
It's believed the 26-year-old was attacked by three or four men and at least one woman in Ardcaoin Avenue after she refused to give one of the men in the group a cigarette.
She was knocked to the ground and suffered a broken nose, black eye and cuts and bruises to her body.
The assault happened on Sunday, but details have just been released.
She was attacked after she passed a group of people drinking at the entrance to Glenbawn.
They began to verbally abuse her, but as she stepped up her walking pace to try to get away from the group, she became aware she was being followed. She was then assaulted.
One of the attackers is described as being in his early 20s, about 5 ft 8 inches tall, of muscular build, with a dash shaved into the outer edge of each eyebrow.
He was wearing a blue hooded top with the letter D on the front, grey tracksuit bottoms and blue trainers.
Police are appealing for information.