Two in court over Michaela Harte murder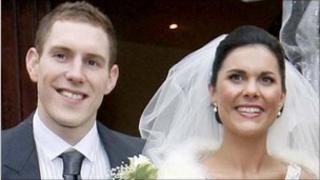 The two men charged with the murder of Michaela McAreavey in Mauritius last year have appeared in court.
The daughter of the Tyrone GAA manager Mickey Harte, was found dead in a hotel room during her honeymoon.
Police believe the newly-wed was strangled after she interrupted a burglary upon returning to her chalet.
Avinash Treebhowoon and Sandip Mooneea have pleaded not guilty to the murder of Mrs McAreavey in the luxury Legends hotel on 10 January 2011.
The trial is scheduled to begin on 22 May