Broken bottle used to hijack woman's car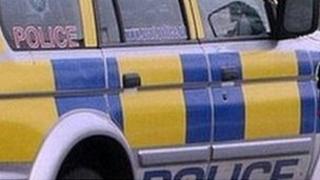 An alleged schoolboy hijacker used a broken bottle to seize a woman's car as she arrived at a Belfast creche to collect her young child, the High Court heard on Wednesday.
The 15-year-old accused, who cannot be identified, jabbed the weapon at the woman and threw a baby seat out of the vehicle before driving off, prosecutors claimed.
He was arrested later the same day.
It followed a high-speed pursuit across the city during rush-hour traffic.
The youth denies charges of hijacking, aggravated vehicle taking, possession of an offensive weapon and failing to stop.
He was granted bail on tight conditions, including a ban on being in any private motor vehicle and an order to be in school every day.
The court heard the victim was threatened as she stopped on University Avenue, south Belfast on 4 January to pick up her child.
The prosecution said a hooded male told her to get out of the car and thrust the bottle in her direction.
It was claimed she asked for time to get her child seat out, only for this to be thrown out.
Less than half an hour later police spotted the vehicle on the Springfield Road and gave chase when it failed to stop.
Eventually the car was found parked on the Ardoyne Road, with the suspect arrested nearby.
No fingerprint evidence
Conor Maguire, defending, accepted there was a prima facie case against his client, but argued that he should be granted bail due to his age.
"It's the applicant's instructions at this juncture that he was not in the vehicle," he said.
"He has indicated to police there would be no DNA or fingerprint evidence to connect him to the vehicle."
The barrister added that the accused's mother was fully prepared to report any breaches to police.
Mr Justice McLaughlin agreed to release the youth after emphasising the seriousness of the case and alleged offences.
The judge also ordered him to be electronically tagged and to report to police daily.
"I can't think of anything more I can impose on him, short of him staying where he is," he said.