Invest NI returns another £21.6m it cannot spend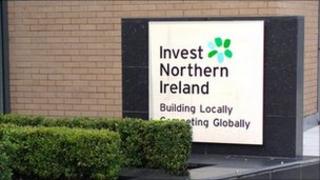 The economic development agency Invest NI is handing back another slice of its annual budget to the Stormont Executive because it cannot spend it.
It is the second major slice of funds Invest NI is returning to the executive within months.
Last year it gave £17.5m of its budget back because it was unable to spend it. Now it is returning another £21.6m.
That's over £39m which is being surrendered in the space of a few months.
Some of the money being returned is not related to the annual budget, but is the proceeds of capital receipts from investments that must automatically return to the central pot.
It will go back into the pot at Stormont to be shared out among other departments.
Firms postponing their investment decisions are being blamed for its decision to return the latest money.
The current economic downturn is being blamed with companies altering or deferring their investment decisions so the money set aside for grants is not being drawn down.
Under the current rules that unspent money has to be returned to the executive by the Department of Enterprise.