Man jailed for bestiality and child abuse downloads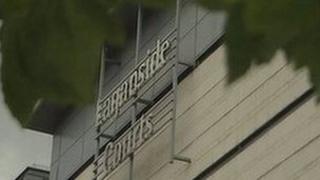 A 22-year-old man who admitted downloading almost 10,000 images of children being abused, including bestiality scenes, has been jailed for eight months.
William Fisher, of Tates Avenue, Belfast, was also given a five-year Sexual Offences Prevention Order.
The court heard police seized two computers from his home in May 2010.
The judge said he was "aiding and abetting the assistance" of the child pornography industry.
"There are victims," he said.
"There is a victim with every photograph which has been taken and you are assisting an industry that creates victims of young children."
The prosecuting lawyer told Belfast Crown Court that when the machines were analysed, officers uncovered 8,052 photographs across the range of categories from one to five.
Bestiality pictures
These included 18 bestiality pictures and 339 movie files, again across the whole range, with 21 movies relating to bestiality.
Fisher admitted downloading the images when he was interviewed after his arrest, initially through a file-sharing website but then moving on to seek out and download images from sites specifically dedicated to the abuse of children.
He later pleaded guilty to 30 charges of possessing indecent images of children and two further counts of possessing extreme pornography on dates between June 2008 and April 2010.
The defence lawyer said father-of-one Fisher was motivated by curiosity, initially seeking out images of girls in their late teens but added that "clearly the curiosity progressed beyond that".
He said that since the charges were publicly revealed Fisher had been sacked from his job with Charles Hurst and his daughter has been put on the social services child protection list.
As part of the five year Sexual Offences Prevention Order (SOPO), the judge barred Fisher from owning or having access to a computer without monitoring software, having unsupervised contact with children or from working with children.
He was also ordered to sign the police sex offenders register.