Governments seek more European peace money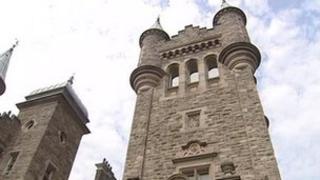 The British and Irish governments are to bid for a new tranche of European Peace Money for Northern Ireland.
The current Peace 3 funding, worth just under £300m, runs out next year.
After talks at Stormont Castle, Irish Deputy Prime Minister Eamon Gilmore said the two governments would like to see something on the same scale.
Mr Gilmore also said he would have discussions with politicians in Washington next month about the future of the International Fund for Ireland.
In June of last year, the European commissioner for regional policy said he would do everything in his power to ensure Northern Ireland received another tranche of peace money.
Johannes Hahn was speaking after a meeting with the first and deputy first ministers at the opening of the peace bridge over the River Foyle.